Your patients want to know whether, deep down, you're emotional about dentistry. We have been making some really nice videos that answer that question for dental practices lately. Take a look below. We try to capture what people are really like. We want to give viewers authenticity. Then they can trust you — and dentistry is all about trust.
Videos are the best thing there is at converting website visitors into new patients. The reason they work so well, and are therefore such a worthwhile investment, is that they do two things in two minutes:
Videos collapse the dentist/patient hierarchy, a hierarchy that doesn't play well with nervous patients who are stepping into the unknown. They close the patient's perceived distance from the remote and expert dentist by showing the clinician as, first and foremost, human. This deals with that worrying sense of the unknown, and shows what the human being is really like, not how many letters they have after their name.
Videos explain what happens in the patient's own words. No jargon. Rather than script our videos, we simply put our interviewee at ease, with a nice preamble chat, and then we encourage them to say whatever they want about their experience. You couldn't make it up. When Susan, above, tells you how dental implants changed her life, with tears in her eyes, you really listen. People are emotional creatures, and they respond to emotion in others.
In marketing terms, dentistry is comparatively unsophisticated because online video is still underutilised. That means practices posting regular online video content don't just sell more treatment plans to their existing patients, they attract new patients who aren't getting what they need — audience-led video content — elsewhere.
With a day's shoot on location at your practice we can provide 10 videos with high production value. A good time to do it is if you're about to rebuild your website, because we bring a photographer who will be capturing stills, and the director (me) will also be writing your website copy. The copy will be better if I have spent a day talking to you, your team and your patients.
Many of our clients request top up video shoots once they discover how useful a bank of videos covering all their treatment modalities can be. One use is for a content-based marketing technique called patient treatment retargeting. This organises potential patients by the treatment type they have shown interest in on your website, and then sends relevant content to them at regular intervals, keeping your practice front of mind.
Let me know if I can help.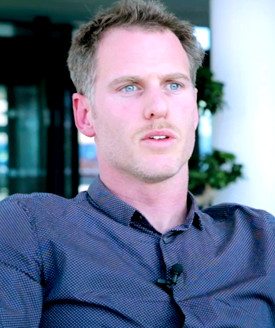 "When Susan tells you how dental implants changed her life, with tears in her eyes, you really listen"
Zac Fine, content director